Welcome to O.W.L. Outdoor Wisdom and Learning
What is O.W.L.?
"Nature provides for those who have the Seeing Eye. There is food, drink and the wherewithal for living anywhere, for those with Outdoor Wisdom and Learning."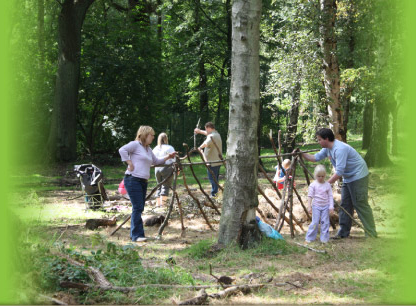 Welcome to O.W.L.- Outdoor Wisdom and Learning.
Thank you for clicking on the link to this website.
Regardless of whomever you are, and whatever your experiences are...if you, or those that you look after, want to become more skilled and crafted outside O.W.L. can help you to achieve this.
Whether you are an educational setting or private client please read on to find out more about how I can help to bring you closer to the outside or use it to move your children on.
As an independent Peripatetic Outside Educationalist and the Founder of O.W.L. (Outdoor Wisdom & Learning), I teach a wide variety of methods that integrate the outdoors into the educational system and people's lives.

During 37 plus years of experience I have earned a BEd (Hons) degree in teaching, Wilderness Living Skills Instructor Level 4 and Forest School Instructor Level 4 qualification. I am also first aid qualified, a trained Food Hygiene Supervisor, Health and Safety Supervisor, Safeguarding and more. 

More recently, I have become the FIRST Forest School Trainer to achieve the status of Provider of Training Excellence awarded by The Professional Development Consortium.  The Professional Development Consortium is home to the CPD Standards Office, the CPD Research Project and the Provider of Training Excellence.  Their wealth of knowledge and research within the Learning and Development Industry, and their team of industry professionals on the Expert Advisory Board, are a few of the things that contribute to the detailed and rigorous assessment processes they have in place.
 

To achieve the accreditation O.W.L. underwent a rigorous assessment process focusing on 4 key principles - organisational structure, the learning provision that O.W.L. offers, the methods used for maintaining excellence and clients personal experience.  This final principle involved a random selection from my client base and a direct discussion between them and the PDC to gather a first-hand review of their experience of training/working alongside O.W.L.

OWL was named as a Top 100 Business in the Barclays Trading Places Awards 2009 and I am always working on new ways to help the people re-connect and feel more confident with the outside. To this end, unique to O.W.L. is the O.W.L. Existence Training programme©.

If you would to know more about O.W.L. Existence Training©, Forest School delivery or training please visit the relevant pages on my website. You will also find links to contact me, photographs and a brief 'bio' at the bottom of the page.
Many thanks
Christian